Got Pests in Metamora?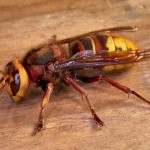 If you're reading this, it's possible you've found spiders, cockroaches, termites, wasps, ants, or mice nesting in your Metamora home. We know that feeling when you realize you've got a pest control problem. Your stomach turns and your pulse spikes as your imagination runs away with all those "what if" scenarios that paint frightening pictures in your minds eye.
At Albert's Termite & Pest Control, we don't want you to live with that sickening feeling day after day. That's why, for more than 40 years, our family-owned business has been dedicated to pest control. We make it our mission to eradicate your pest infestation so you can have peace of mind once more.
Need to know if your home has termites?
Especially if you are planning on buying a home in the Metamora area, it's important to know if the house is structurally sound. Your Metamora dream house may look charming on the outside, but on the inside, it could have a rotting foundation caused by a serious termite infestation. Because termite damage is rarely covered by homeowner insurance policies, it's critical you know all the cards on the table before buying a home.
This means getting a termite inspection. For any termite inspection needs, consider Albert's Termite & Pest Control. We provide inspections for VA, FHA & RD loans as well as for conventional lending and refinancing.
Found termites? We can help.
If you've found termites in your Metamora home, we can get rid of them within 3 months flat. Where many products promise solutions—from quick fixes to slow-acting baits—Albert's Termite & Pest Control trusts only one name: TERMIDOR.
TERMIDOR is a 100 percent effective termite treatment. No exceptions. It's been tested for years and continually proves itself to be the industry leader in liquid termite treatment.
Choose Albert's Termite & Pest Control today!
For the reliable choice in pest control and termite inspection in Dunlap, Pekin, East Peoria, Peoria, Germantown Hills, Morton, Washington,or the rest of the Tri-County area, choose Albert's Termite & Pest Control. Contact us today.