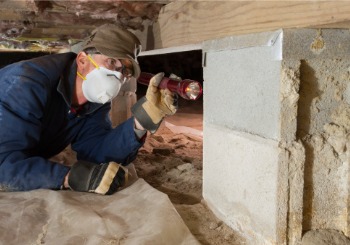 Looking For A Termite Company In Peoria IL?
If you suspect termites are feasting on your house, you don't want to wait: You want to take out those pests immediately. Call the termite company in Peoria IL that can do that. Call Albert's Termite & Pest Control.
What Makes Albert's Termite & Pest Control The Most Effective Termite Company In Peoria?
At Albert's, we believe in fast and guaranteed results. That's why we are TERMIDOR-certified professionals. We trust TERMIDOR, a 100 percent effective treatment. In addition to its other advantages, there is simply no other safe treatment that can beat it.
What Makes Albert's Treatments So Effective?
TERMIDOR's unique properties include:
100 percent effective against termites.
Uses a unique ingestion, contact and "transfer effect" that manages termite colonies in three months or less. The termites will live just long enough to pass the active ingredient onto others in their colony.
Works faster than bait systems.
Stays in the soil for extended protection.
Contains the active ingredient Fipronil – the same ingredient in Frontline pet protection.
Are Chemicals Used by Albert's Termite & Pest Control Safe?
We care about the safety and well-being of you, your family and your pets. For one thing, the Environmental Protection Agency approves all our pesticides. Furthermore, the Illinois Department of Health licenses all our technicians.
How Experienced is Albert's Termite & Pest Control?
As a family-owned termite company in Peoria IL that's been ridding families of their termites and other pests for more than 40 years, Albert's has the level of experience you want and need.
Do You Need A Termite Inspection?
Buying a home? You need a termite inspection! We provide inspections for VA, FHA & RD loans as well as for conventional lending and refinancing.
Ready To Take Out The Termites?
Ready for safe and effective termite treatment from the best termite company in Peoria IL? You need Albert's Termite & Pest Control. Give us a call at 309-839-9840.