Destroy Termites at the Source with Effective Termite Treatment in Peoria IL
The last thing any homeowner or business owner wants to hear is: you have termites! Termite infestations can be detrimental to your property's safety and structural stability. Also, with a bad enough infestation, termites could eat away at the wood furniture around your home! If a termite inspection confirms the presence of termites on your property, Albert's Termite & Pest Control can help you with safe and effective termite treatment in Peoria IL.
America's Number One Termite Defense!
While there are dozens of treatment options for termites, such as bait stations or fumigation, no method is more effective than TERMIDOR! At Albert's, we utilize TERMIDOR to tackle your most challenging termite infestations. TERMIDOR is a liquid termite treatment solution that reaches the heart of termite colonies within your home. Exterminators and property owners love TERMIDOR for advantages like:
Transfer Effect Technology: The idea behind TERMIDOR is to have termites deliver the poison directly to the source! Whenever a termite ingests or touches TERMIDOR termiticide, it becomes a "carrier," transferring it throughout its colony. The more this termite is in contact with other termites, the faster TERMIDOR spreads and the more effective it becomes.
Safe to Use: Many termite treatment options involve dangerous and harmful chemicals, which can endanger you, your children and your pets. Conversely, TERMIDOR is non-toxic and safe for all areas of your home or business. In fact, TERMIDOR's active ingredient is Fipronil, which is the same ingredient pet owners can find in popular brands of flea protection! If TERMIDOR's ingredients are safe for your dog, they're safe for your home.
Fast-Acting & Long-Lasting: While other termite treatment solutions are effective for getting rid of termites, they can take a long time to show results. And many of the treatment options that are quick to implement aren't great for keeping termites away. With TERMIDOR, you get the best of both worlds: fast-acting and long-lasting! TERMIDOR has long-term residual control, staying in the soil long after application. Additionally, you'll begin to see the effects of TERMIDOR killing termites within three months or less.
How Else Can We Help?
Termite treatment in Peoria IL isn't Albert's only pest control service. We take care of all types of insects and rodents that may infest your home or business. We use safe, non-toxic pesticides and traps, all certified and approved by the FDA, and our technicians are licensed through the Illinois Department of Health. Call Albert's today if you suspect your home has been invaded by:
Mice
Rats
Moles
Squirrels
Cockroaches
Termites
Mosquitos
Spiders
Wasps
And More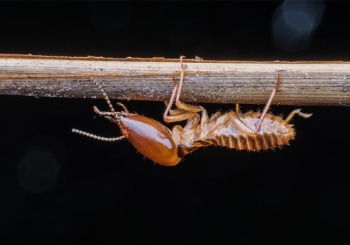 Give Us a Call
The discovery of termites deserves immediate action from a trained exterminator. If termites are making a meal of your home, find fast and effective termite treatment in Peoria IL with Albert's Termite & Pest Control. To learn more about our pest control services or request a quote, contact Albert's at 309-839-9840. We serve residential and commercial clients in Peoria, East Peoria, Morton, Pekin and the surrounding communities.